Game character #
On your account you can create and upgrade tens, hundreds, thousands or even tens of thousands of clones. You can develop them according to some definite model or come up with an individual path for each one. Imagine that a character, depending on his profession and special skills, brings you from one tenth of a cent a day in profit - what will be the income if you have thousands of such characters?
On your character's page there is a lot of detailed information about him. Here you can view all information about the clone and perform actions with the selected character: move game items to your inventory or storage, put on clothes and artifacts, etc. Each clone has its own page.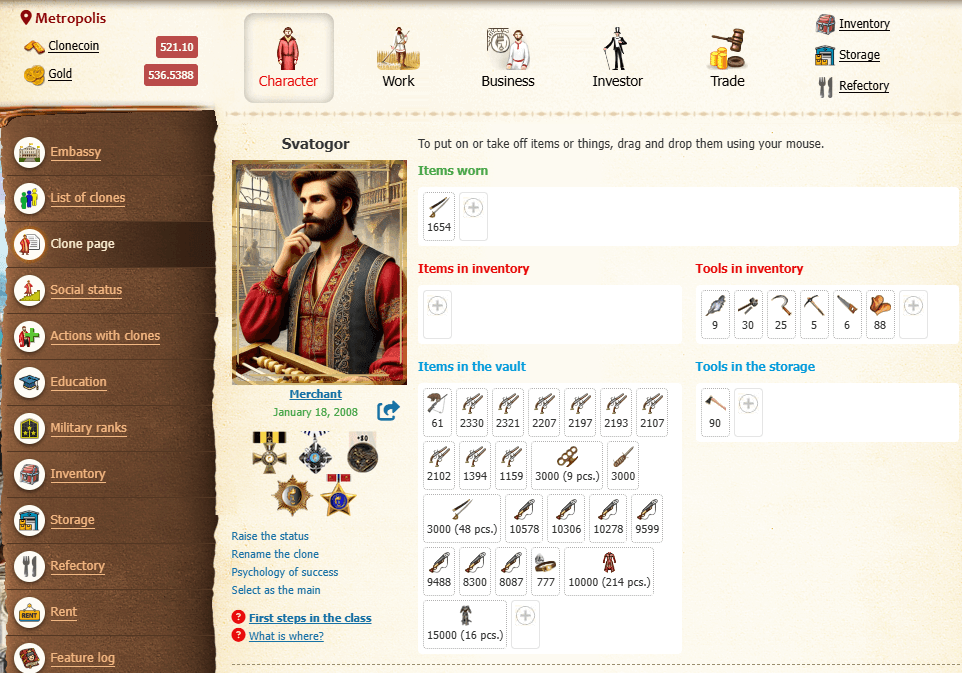 Here you can find parameters such as:
characteristics;
professional skills;
tools;
inventory items;
real estate owned by the character;
a list of companies where the character works;
education;
combat skills;
weapons and protective elements.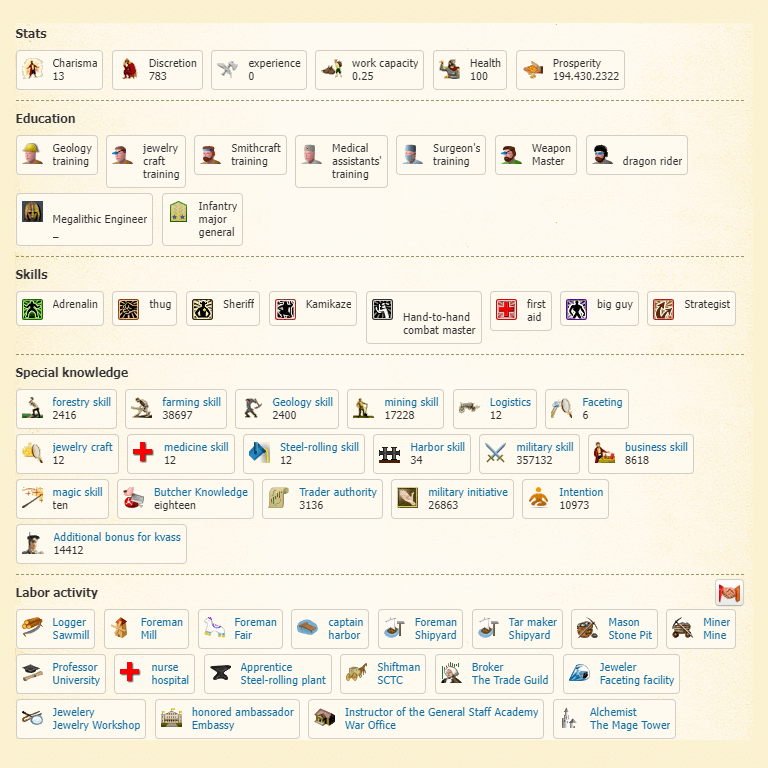 The player controls his characters, planning their actions both now and in the long term. By managing the activity of your clones in various spheres, you can extract maximum profit from your assets. The amount of income depends, among other things, on the correctness of strategic calculations and the foresight of the player himself.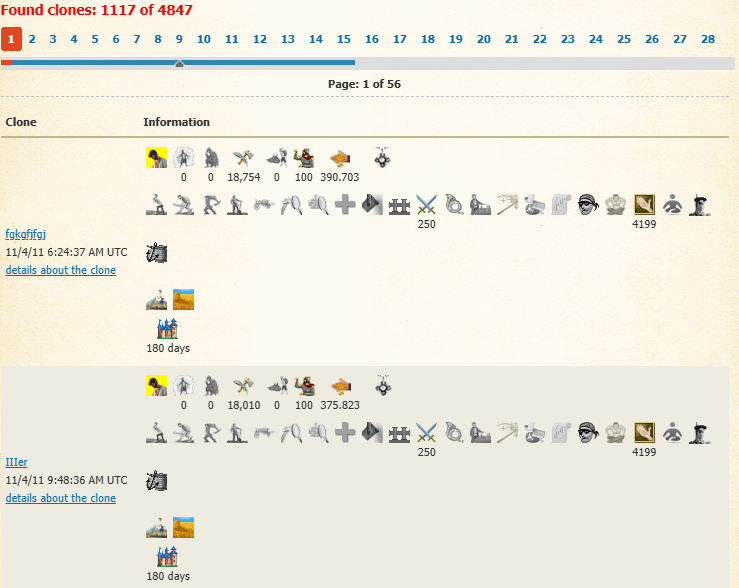 Even though you can have a variety of characters, they are all fairly easy to manage. This is achieved through the automation of many processes (purchase of tools, property repairs and much more).
The development team does not sleep and modernizes the interface, constantly striving to ensure that the player does not have to perform many mechanical or monotonous actions. Thus, the player can concentrate on the main process, which depends only on him - building a profitable development strategy.