Competitions #
Competitions among players are an important part of any project. They fuel interest in the game, provide an opportunity to express yourself and, of course, receive the coveted reward.
Various competitions are constantly held in the community of our virtual world.
In-game competitions #
Fighting tournaments #
Here the strongest players compete, wearing the most durable armor and fighting with a variety of weapons. But don't think that if you're a new player, you can't become a winner. Tournaments are divided into many groups depending on the combat skills of the characters.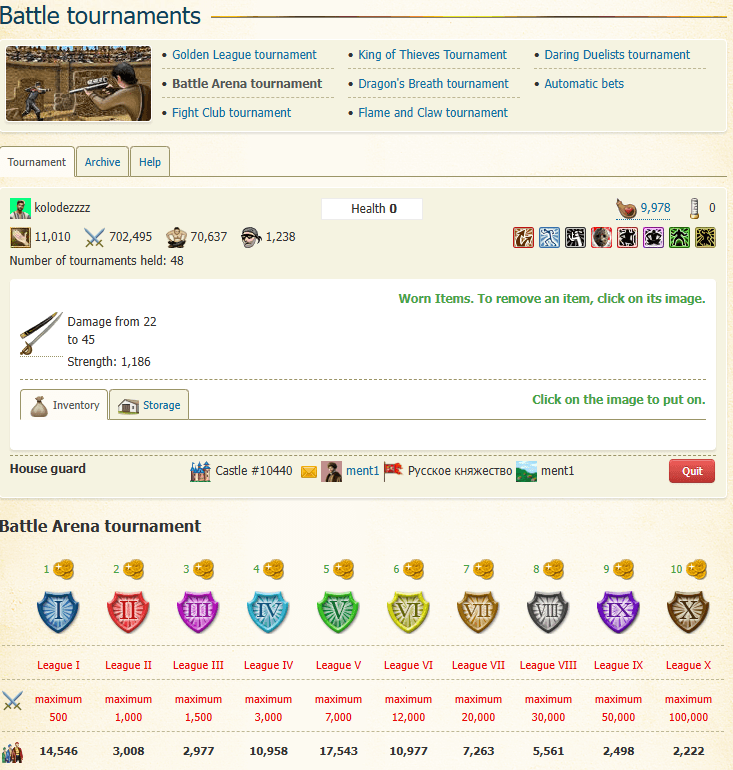 Farmer competitions #
The competition for the best agriculture and livestock breeders is held in different categories: maximum milk yield, largest calf born, maximum number of eggs collected from one chicken coop, and many others.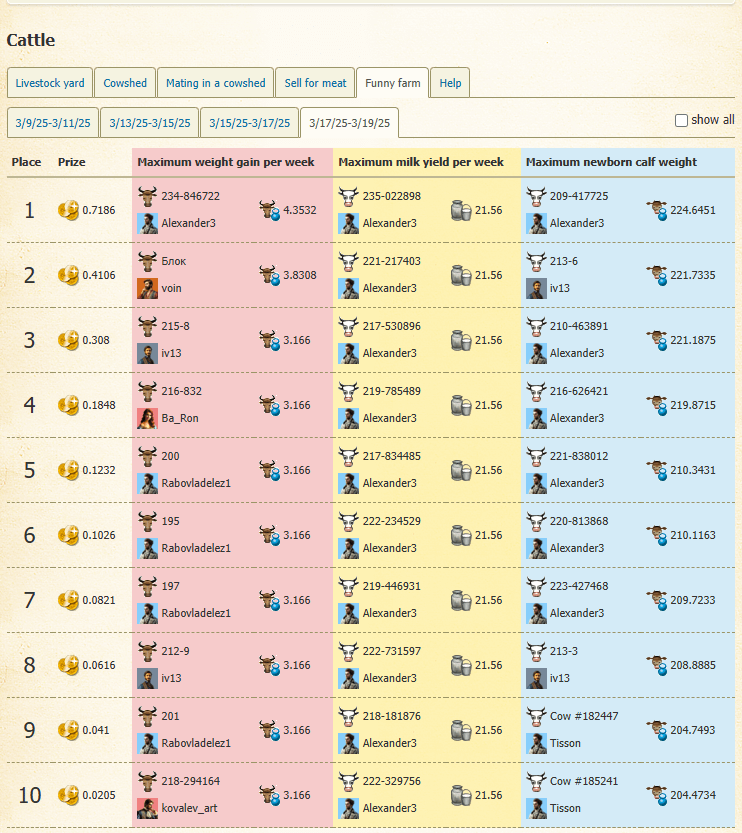 Best Trader #
To become the best trader of the week and receive a prize, it is enough to make a high turnover on the commodity exchange, both sales and purchases are taken into account. Every week 15 winners receive a reward! In addition, you can add your name to the Honor Board if you manage to break into the top 15 best traders in the entire history of the project.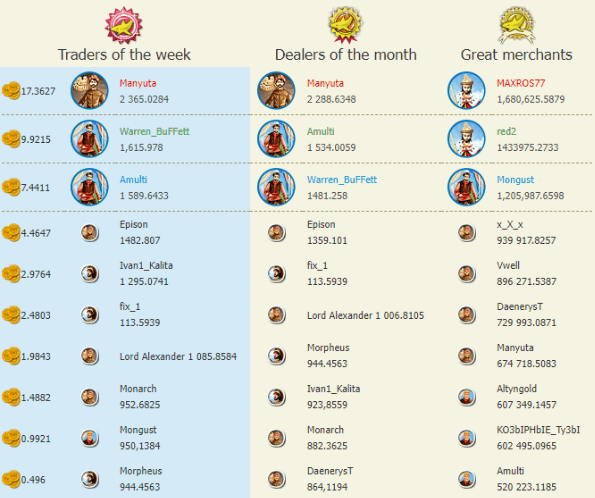 Pig races #
You can develop various characteristics of your pets so that you can then send them to races and compete with other trainers and their students.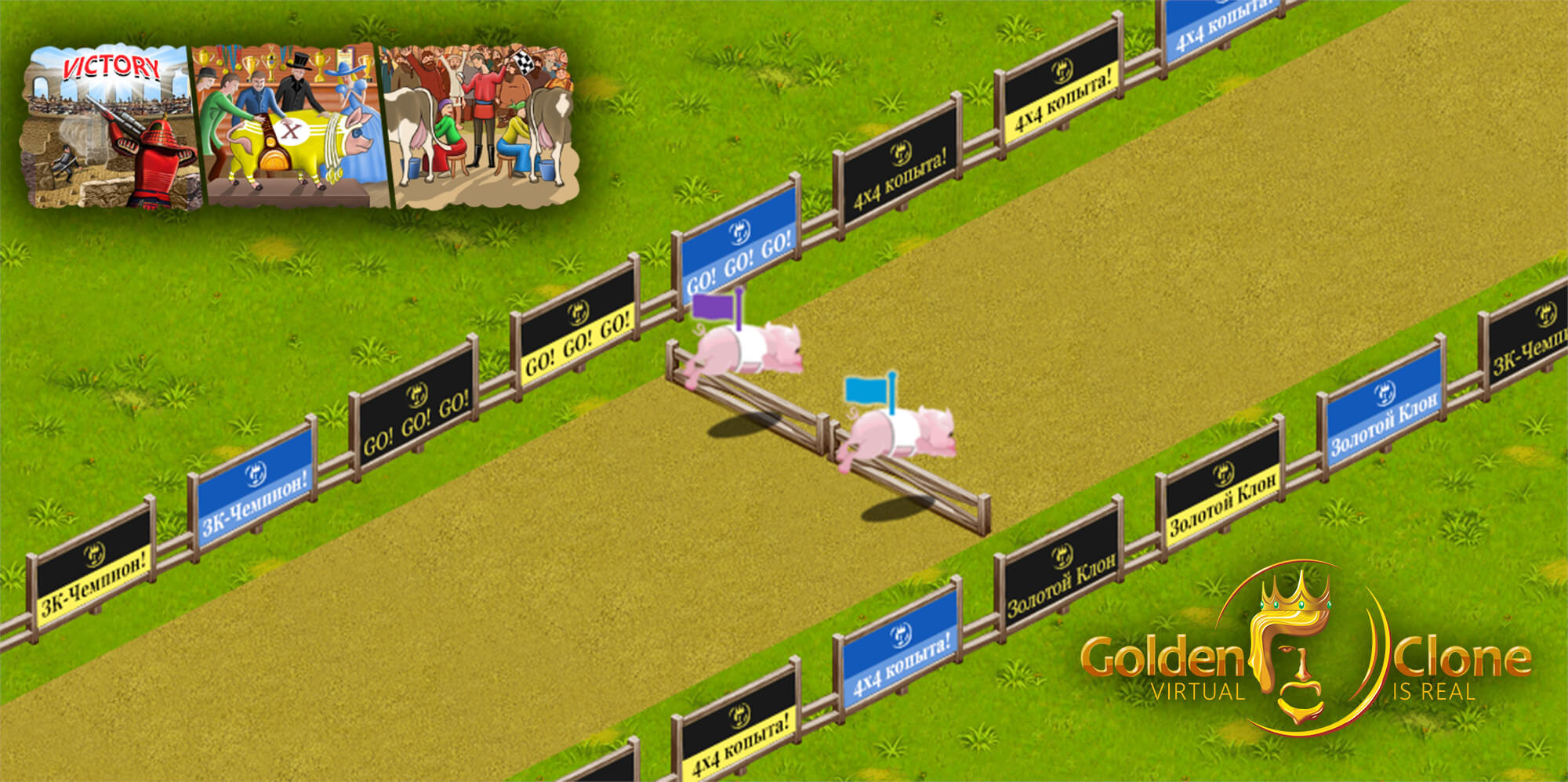 Contests from developers for the community #
The development team regularly holds competitions among project participants.
Competitions such as the Best Video Script or Best Newspaper Article are aimed at fostering creativity among our gaming community.
Competitions such as "Mr. 007", "Miss Summer" or "Miss Snow Maiden" are aimed at uniting the community, greater communication, acquaintance and friendship.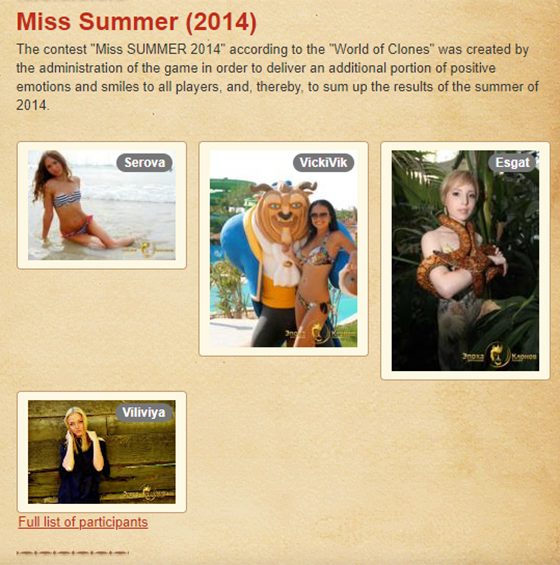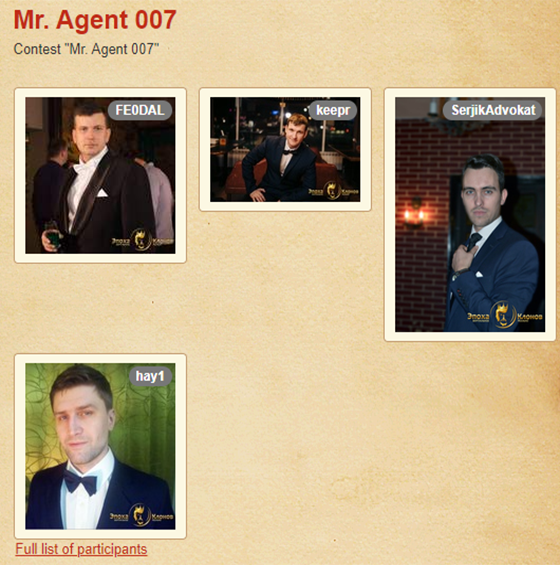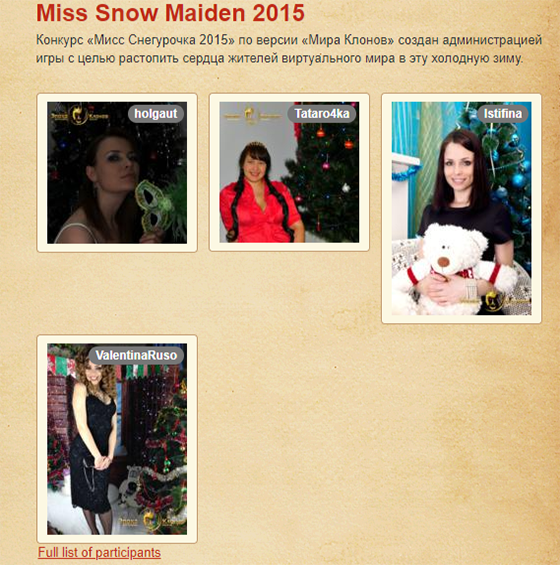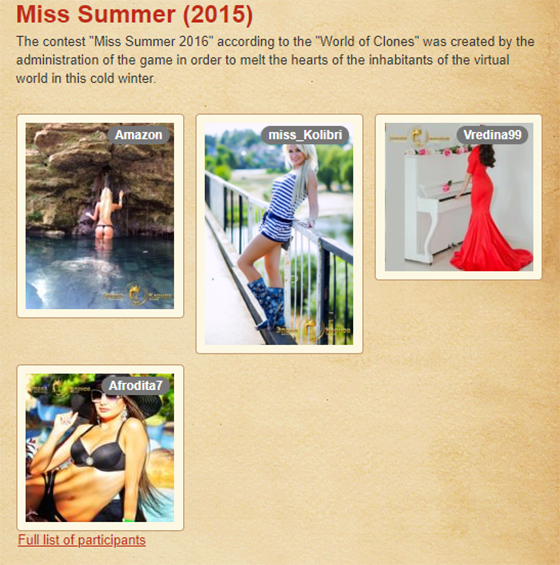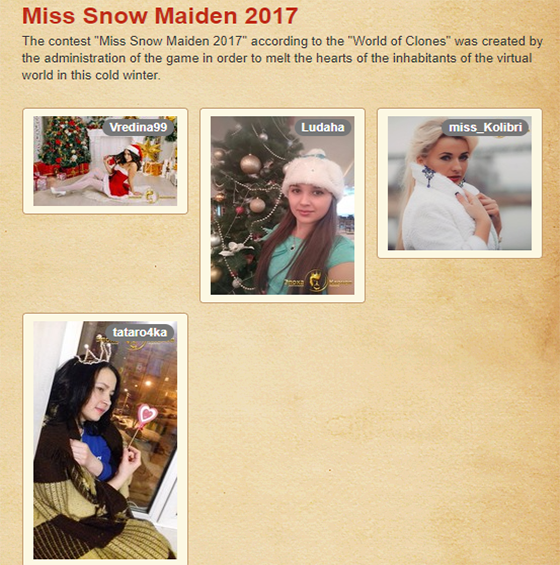 This is not the entire list of available competitions. In addition to gaming competitions, players themselves often organize various competitions for all community members through the chat and game forum.
Are you ready to become the best livestock farmer or trader? Get a prize and the highest reward - add your name to the history of the project!