Real estate #
All types of buildings provide certain opportunities, bonuses and discounts in other game blocks to their owner, and you can rent some of them to other players, increasing your passive income. But the main advantage of all types of constructions is this: by building any of them, you will constantly receive hard gold from various game funds, depending on the type of building.
Residential buildings #
In our virtual world, players can build a lot of different constructions. The most common buildings are houses, because the game characters need somewhere to live. The game has residential buildings of different levels of comfort - from a small wooden house to a huge mansion or even a castle. Remember that even a small wooden house can be gradually built up into a castle! Since the game world is constantly evolving, a huge amount of real estate has already been built on the clone lands, and their number is growing every day!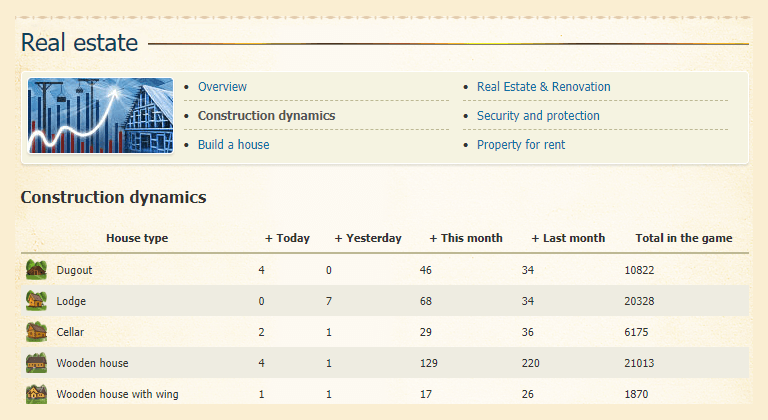 Settlements #
The most difficult art is the art of managing. In our online strategy, each player has the opportunity to build a small estate and develop it into a huge city, creating a large-scale and developed infrastructure in it. You can open jobs for hundreds of clones, produce and process various resources, pay and collect taxes, and build relationships with other players.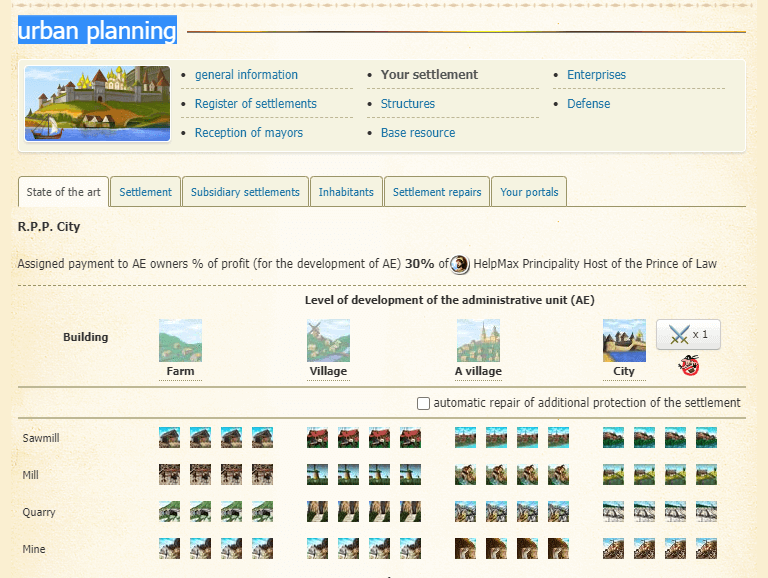 Principalities #
Or maybe a developed city does not seem like a high enough achievement to you? Then building a principality and developing it into a huge empire with many cities and villages is an excellent goal! Is becoming a real emperor a worthy goal?
While developing your principality into an empire, you can either build the entire infrastructure yourself or interact with other players so that they place their estates, villages and cities on the lands of your principality. In addition to this infrastructure, the prince can develop hunting grounds, build businesses, architectural wonders and even a colorful princely palace! And this is only a small part of the global list of possibilities!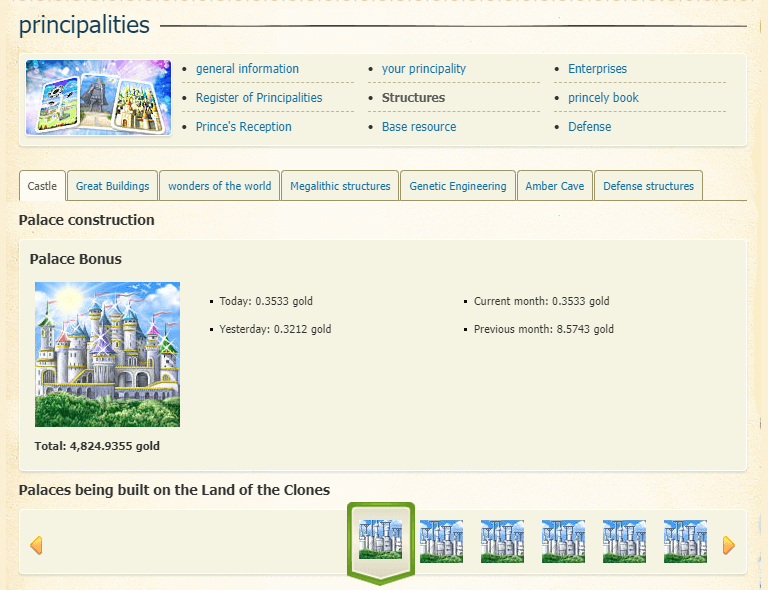 This is a giant game block, thanks to which many relationships are built with other blocks. And it, as an important mechanism, affects many other modules. This is a whole ecosystem of relationships! Do you want to learn it and go this path to the emperor alone or by involving other players in your business? You decide.
You can read more about the advantages that your own principality provides in the "Principality" section ("Infrastructure construction" → "Principality").
Great buildings #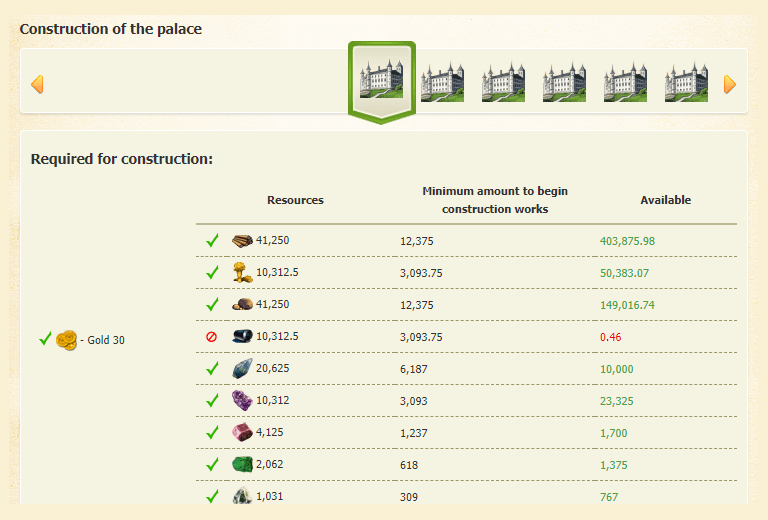 Build houses, palaces, megalithic structures and architectural wonders! Discover a lot of additional opportunities and bonuses, and increase your regular income allocated from gaming funds!