Blockchain Solana #
When choosing a blockchain, we put forward the following criteria, which we considered the most significant for our game project:
Blockchain decentralization #
According to the Ultimate publication, the number of nodes in the Solana blockchain is significantly higher than in most others, with the exception of Ethereum, and is about 1875 validators!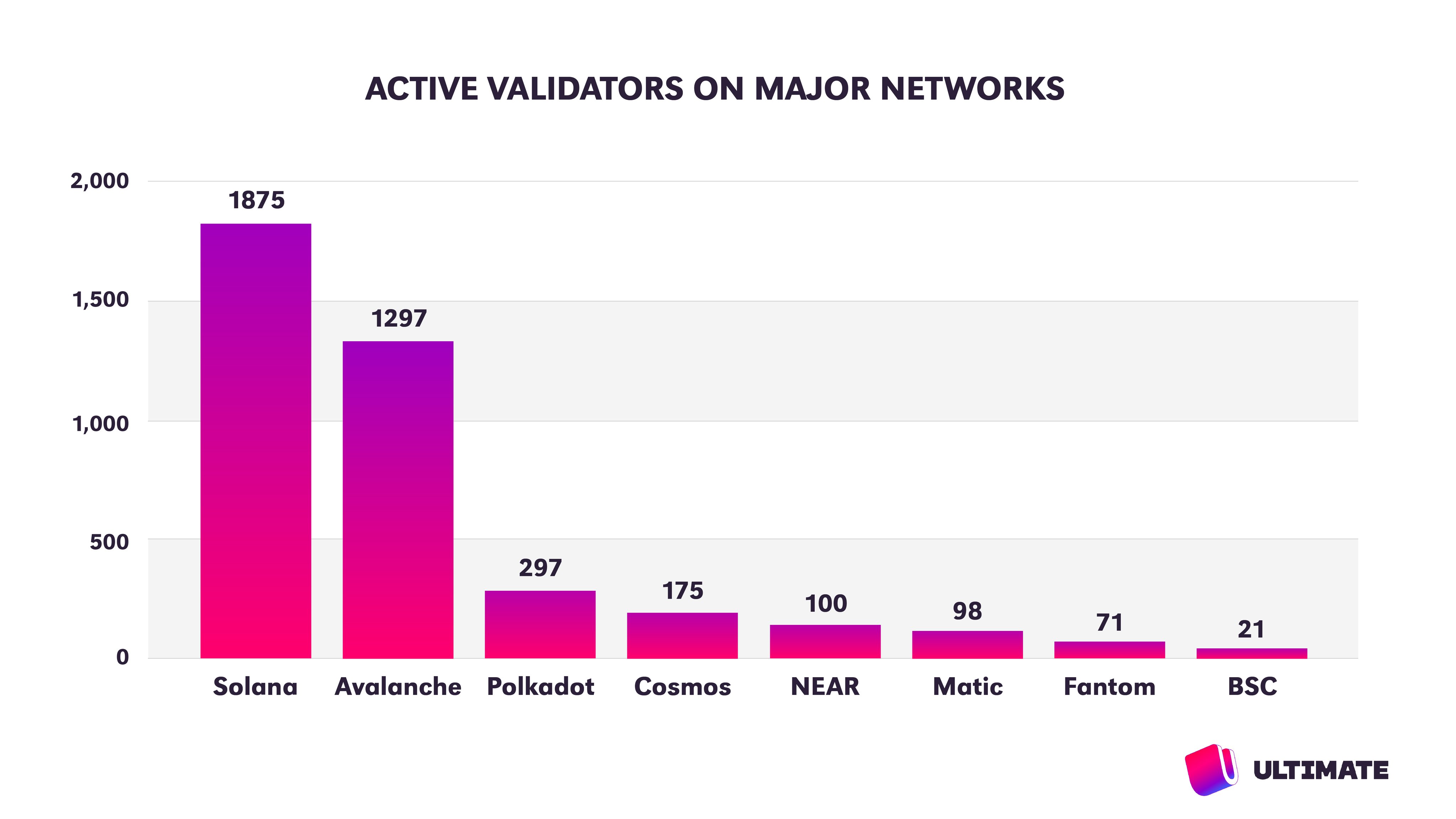 Ecosystem size #
According to Sar◎s Insights, the Solana ecosystem is one of the largest in the cryptocurrency space, with more than 300 projects built on this blockchain!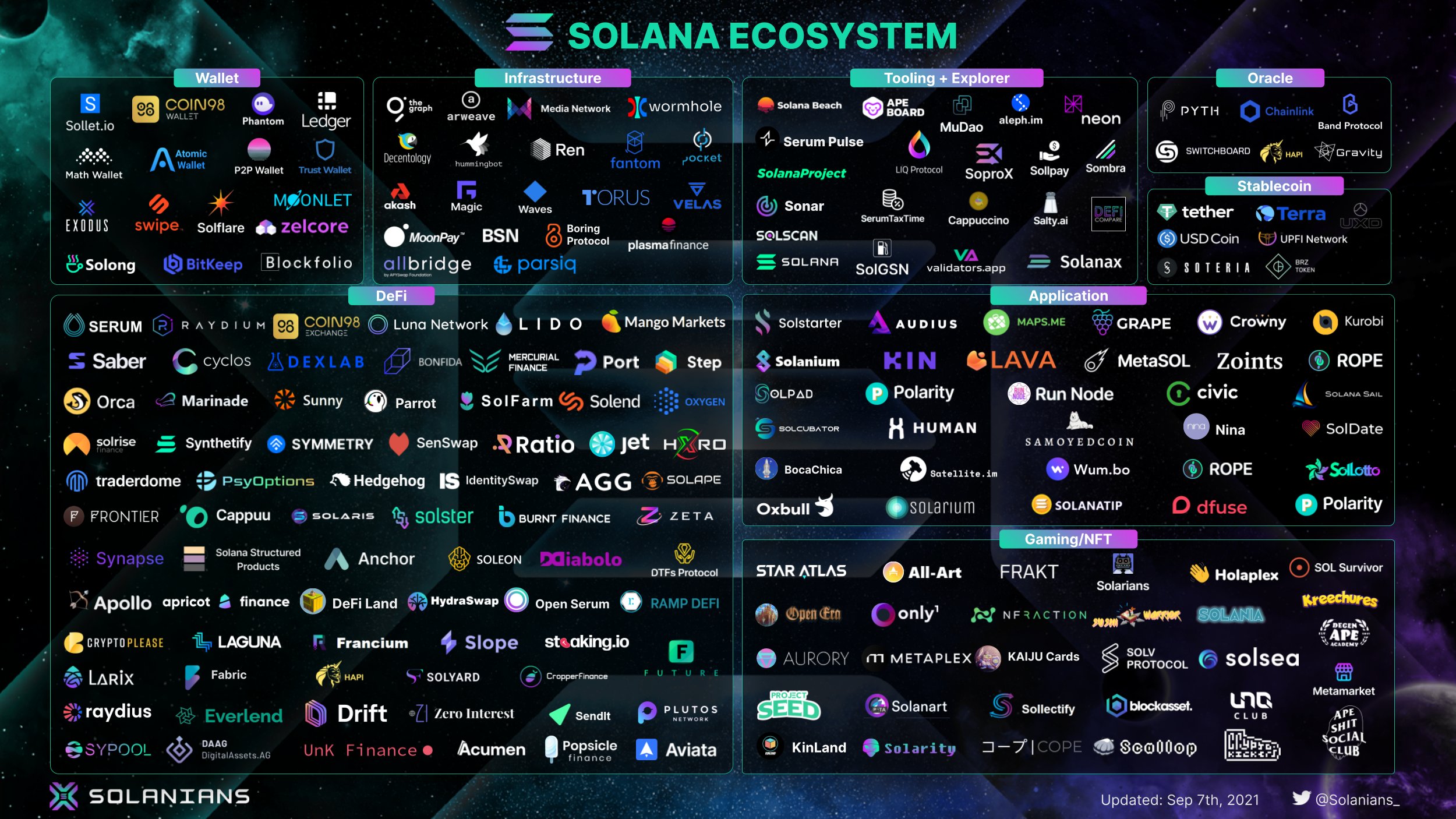 General TVL of the blockchain #
In simple words, TVL is the amount of funds that is locked in a project and shows its overall liquidity. According to the Solana Daily publication, the TVL of all projects on the Solana blockchain is more than 2 billion US dollars.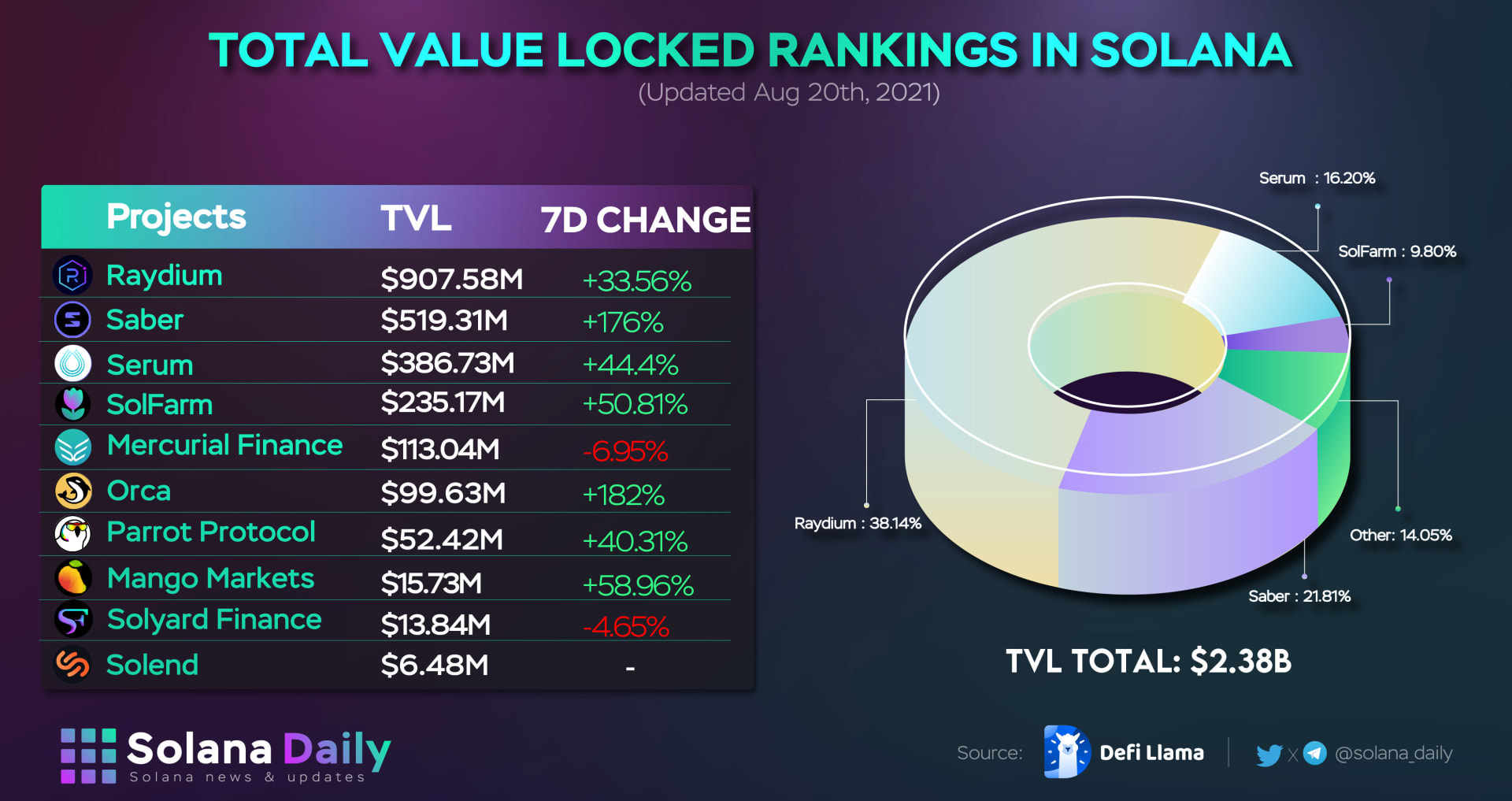 Participation of institutional investors #
According to information from Dealroom, Solana was able to attract the attention and investments of such large crypto funds as OKEx, MXC, and dozens of others. Our online strategy "Golden Clone" is over 15 years old. Accordingly, the crypto platform on which we will base the further development of the game in the world of cryptocurrencies must also be reliable, popular and have a clear future.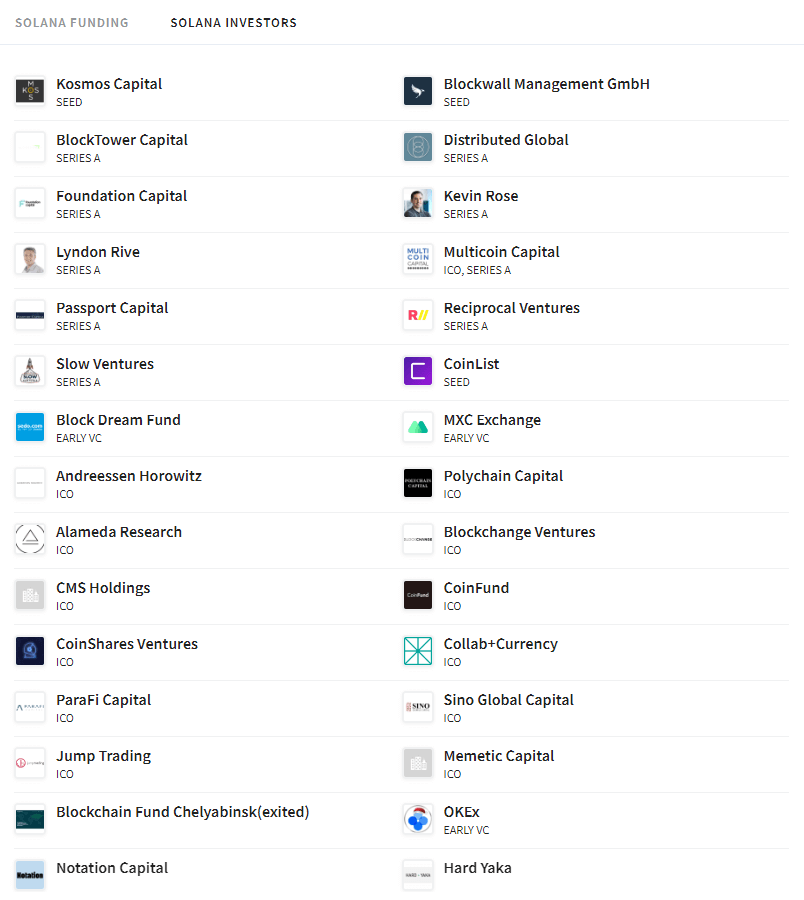 Transaction speed #
Solana developers stated that their blockchain is capable of supporting about 50,000 operations per second. In other words, it is almost 1000 times faster than the Bitcoin blockchain and 3000 times faster than Ethereum! Justmy2Satoshis presented a visual comparison of transaction speeds in Solana and other popular blockchains: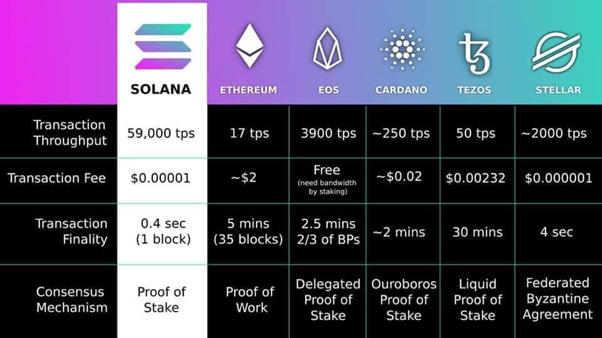 Transaction costs #
Transaction costs should not be prohibitive for the average user. The average transaction fee on the Solana blockchain is 0.000005 SOL, i.e. a tiny fraction of a cent!
Development Toolkit #
The reliability and modernity of the language in which smart contracts are created in this blockchain, as well as the convenience and speed of development in this language.
Team #
Behind the project are very well-known developers who have already gained experience working for Apple, Intel, Google, Microsoft, Twitter and others. Thanks to this, the startup Solana was able to attract investors.
Top cryptocurrency #
According to CoinMarketCap, the SOL cryptocurrency is in the top 10 in terms of both capitalization and popularity. It is traded on almost all cryptocurrency exchanges, in pairs with other popular coins or fiat money.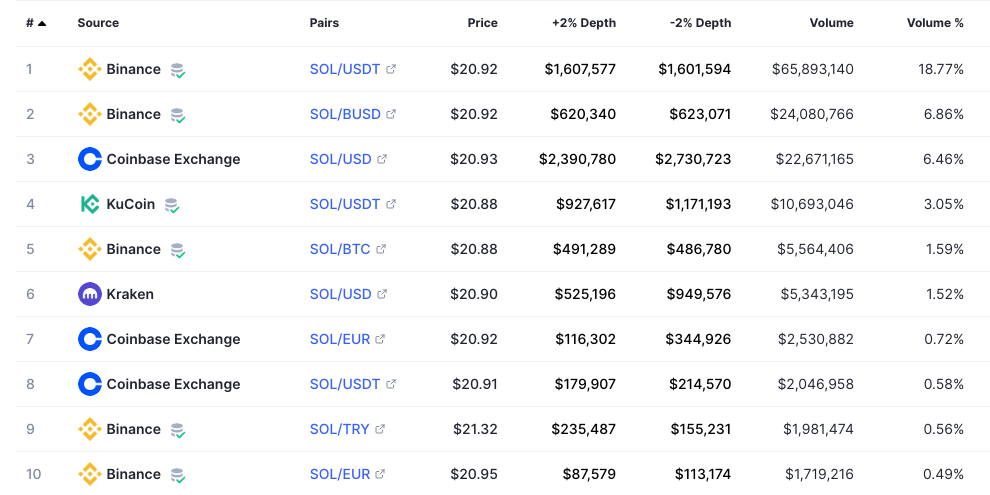 Thus, as a result of a comprehensive analysis, we chose the Solana blockchain. There are already projects on this blockchain that have conquered the whole world and attracted millions of users. Maybe we'll be next!