Real estate #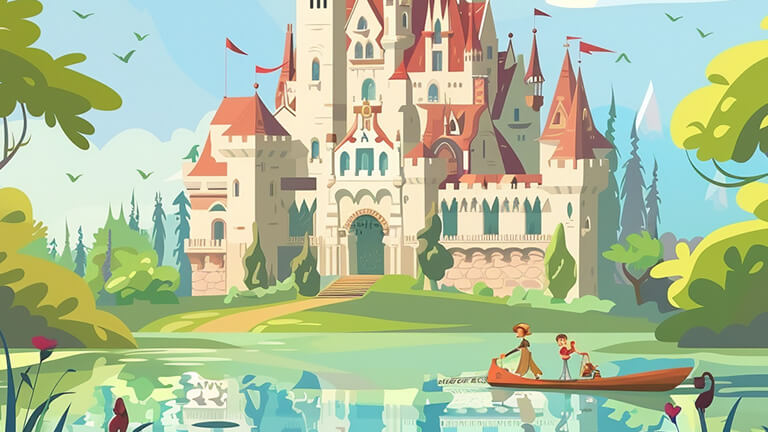 "Golden Clone" is a dynamically developing world populated by a huge number of clones, where new houses of varying capacity and comfort are constantly being built. The owners of these houses, investors, create sources of additional income by renting out houses and receiving subsidies. The state provides each house with free plots of land, the size depends on the level of the house and this is an additional source of income for property owners. Clones with peasant status and above can grow various crops on these plots.
Each house is equipped with a safe, the size of which depends on the level of the house. This allows owners to hold securities and receive daily dividends on them. Dividends received go to the safe at home. In addition, you can run a chicken farm on the property.
If you build a castle with a cave for a dragon, you can become the owner of a reptile with a flair for gold. The state provides ample opportunities to home owners.
When assessing the property of a clone and a player account, the built house and its development systems are taken into account as follows: the cost of resources invested in construction is taken into account at nominal prices, and the number of gold coins spent is multiplied by a factor of 1.2.
Real estate ownership in the clone world is a complex economic system that can generate multiple sources of income and additional gaming opportunities for players.
You will learn more about real estate in the world of clones in this section.
Construction #
Clones with the status of artisan and higher can build a house of level 1 and higher. A tramp can build a dugout.
Repair #
All houses, starting from level 1, require periodic repairs. Repairs are carried out once every 30 days.
Property level #
The level of your house determines many factors that affect other game blocks.
Dugout #
Clones in vagrant status can create dugouts and grow flowers there to become familiar with real estate and farming.
Transfer of the house #
If necessary, the built house can be transferred to another clone on the account.
Living in a house #
Living in a home provides a clone with many different benefits.
Rental #
If you do not plan to move your own clones into houses, you can rent them out to other players.
Rental Property #
If you don't have your own houses, but you need a place to live, you can rent property from other players
Treasury at home #
Each house has its own treasury, which is replenished from a variety of sources.
Home security #
To successfully transfer funds to your gaming account from the treasury at home, you need to provide it with reliable protection. For this you will need guards.
Search for treasure #
In their free time, guards can search for treasures near the house. If they find a treasure, they transfer its contents to the house treasury.
Home protection system #
The built home defense system increases the combat skills of the guards and increases the chances of saving funds in the treasury.
Cellars #
If the level of your house reaches 3 or more, then the house comes with basements where you can keep caught thieves.
Watchdogs #
The presence of watchdogs when guarding a house prevents the treasury from being stolen unnoticed.
Guarding castles with dragons #
If a dragon lives in a castle cave and has a special artifact, then this dragon can be assigned to protect the castle.
Social politics #
To completely eliminate thieves from attacking your treasury, you can increase the level of social policy in your home.
Land plots #
Next to each house there are plots of land on which various crops can be grown.
Hiring a maid #
Maids can speed up various processes in your home.
Drainage system #
Houses equipped with a drainage system are distinguished by a special guild logo in the form of the letter "G" on the icon, and their owners receive special payments.
Irrigation system #
The constructed irrigation system helps accelerate the ripening process of crops on land located next to your home.
Dragon Playgrounds #
Special resting areas for dragons allow dragons flying past to stop to rest, for which the ancient reptiles leave gold coins to the owner of the house.
Dragon Caves #
In castles, it is possible to build special caves in which dragons can live.
FAQ #
Find answers to the most frequently asked questions in this section.